Join Toronto's Cannabis Industry Community
Leaf is Toronto's largest cannabis industry meetup and the best way to meet people in the cannabis space.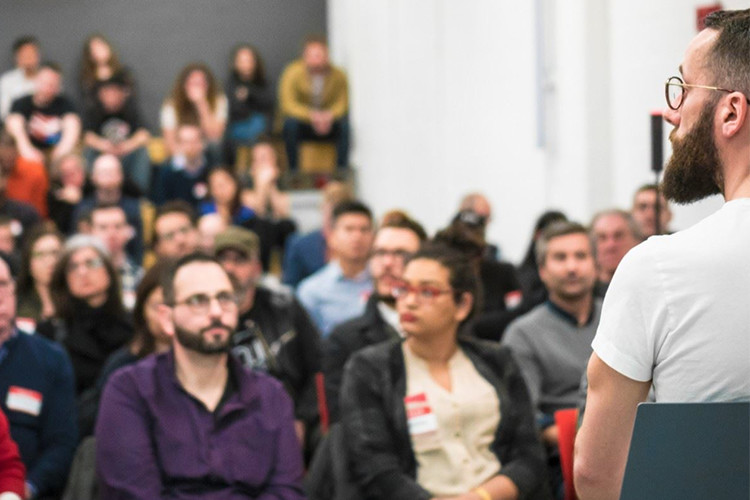 Upcoming Events
Doors at 6:30pm. Conversation at 6:45pm.
Spaces, 180 John Street
Early Bird: $7
Regular Ticket: $12
Door Ticket: $15
Publicly-traded cannabis companies have reached soaring valuations over the past 24 months. Are these valuations justified? How can you accurately value a cannabis company in a pre-legalization market?
At the February Leaf Toronto meetup, we'll discuss the state of cannabis companies in the public market with Aaron Salz (CEO and Founder of Stoic Advisory Inc.) and Vanmala Subramaniam (Money & Economics Editor at VICE Media).
Get Tickets
A limited number of tickets will be available at the door for $15 on a first come first serve basis. Cash or credit card accepted.
As we have to budget for space and refreshments, we are unable to offer refunds later than 48 hours prior to a meetup or after the meetup.
Leaf Toronto strives to be an inclusive community and we have a limited number of free tickets available for those requiring financial assistance — email us at hello@leaftoronto.com to request a free ticket.
Past Events
Feat. Dr. Darryl Hudson
Join Leaf Toronto for a discussion with Dr. Darryl Hudson about the impact new federal regulations will have on what you can grow, where you can grow it, and what that means for the plant and plant related products. Dr. Darryl Hudson is the co-founder of InPlanta Biotechnology and VP Science & Innovation for the Flowr Corporation. He received his PhD in Molecular Biology & Genetics from the University of Guelph in 2010. Following a postdoctoral fellowship and work developing commercial fertilizers, he has focused the majority of his time towards the emerging Cannabis industry. After helping to form a Cannabis production company in 2013 under the newly established Canadian MMPR regulations, Dr. Hudson moved on to work as a consultant for projects around the globe.
Feat. Public Policy Panel
Canadian cannabis regulations are complicated. At the next Leaf Meetup, you'll learn everything you need to know about evolving provincial regulations to get a head start on your dream cannabis business. This will be the final Leaf Toronto meetup of 2017, so don't miss out!
Feat. Setu Purohit
Join Leaf Toronto for a discussion with Setu Purohit, Co-Founder and General Counsel of Avicanna, a life sciences company focused on innovative and biotechnological advancements in the medical cannabis industry worldwide. Hear from Setu about the game changing products being developed by him and his team, the future of scientific progress in cannabis and what it's like being the first and only cannabis company to be accepted into Johnson and Johnson's Innovation Labs at Toronto's MaRS Discovery District.
Feat. Abi Roach
We will be joined by Abi Roach, life-long cannabis entrepreneur and owner of Roach-a-Rama and the Hotbox Cafe in Toronto's Kensington Market. Abi is a 20-year veteran of the cannabis industry, and is well-positioned to rapidly expand an already well-recognized brand. At this can't-miss meetup, we'll learn about Abi's experience in the industry, how she has prospered over two decades in the space, and her plans for expansion in a legal rec market.
Feat. Maxim Zavet, Co-Founder & President of Emblem Cannabis
Our July meetup features Max Zavet, the co-founder and President of Emblem Cannabis. We'll discuss Max's experience building and growing a cannabis business in a highly regulated environment. Max will get into the history and future of Emblem, his expertise in growing and strain selection from a large-scale producers perspective, as well as the importance of patient care.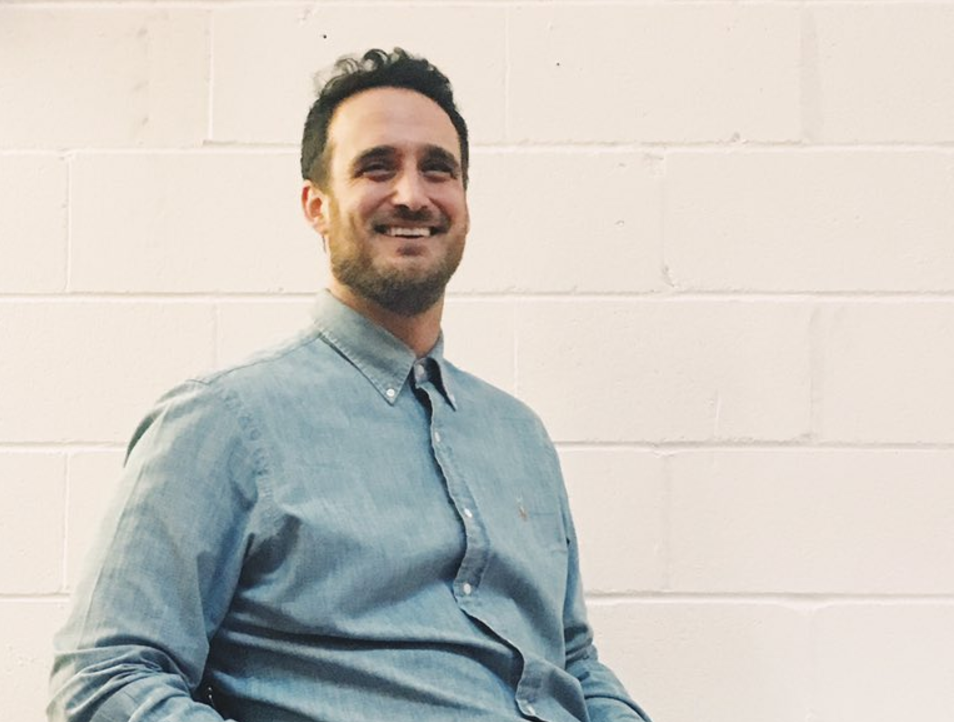 Feat. Chuck Rifici
We will be joined by Chuck Rifici, a pioneer in the Canadian cannabis industry and CEO of Nesta​ and Cannabis Wheaton​. Chuck co-founded Canopy Growth Corp (formerly Tweed). We will discuss his vision for the Canadian cannabis industry, industry trends, and his new ventures.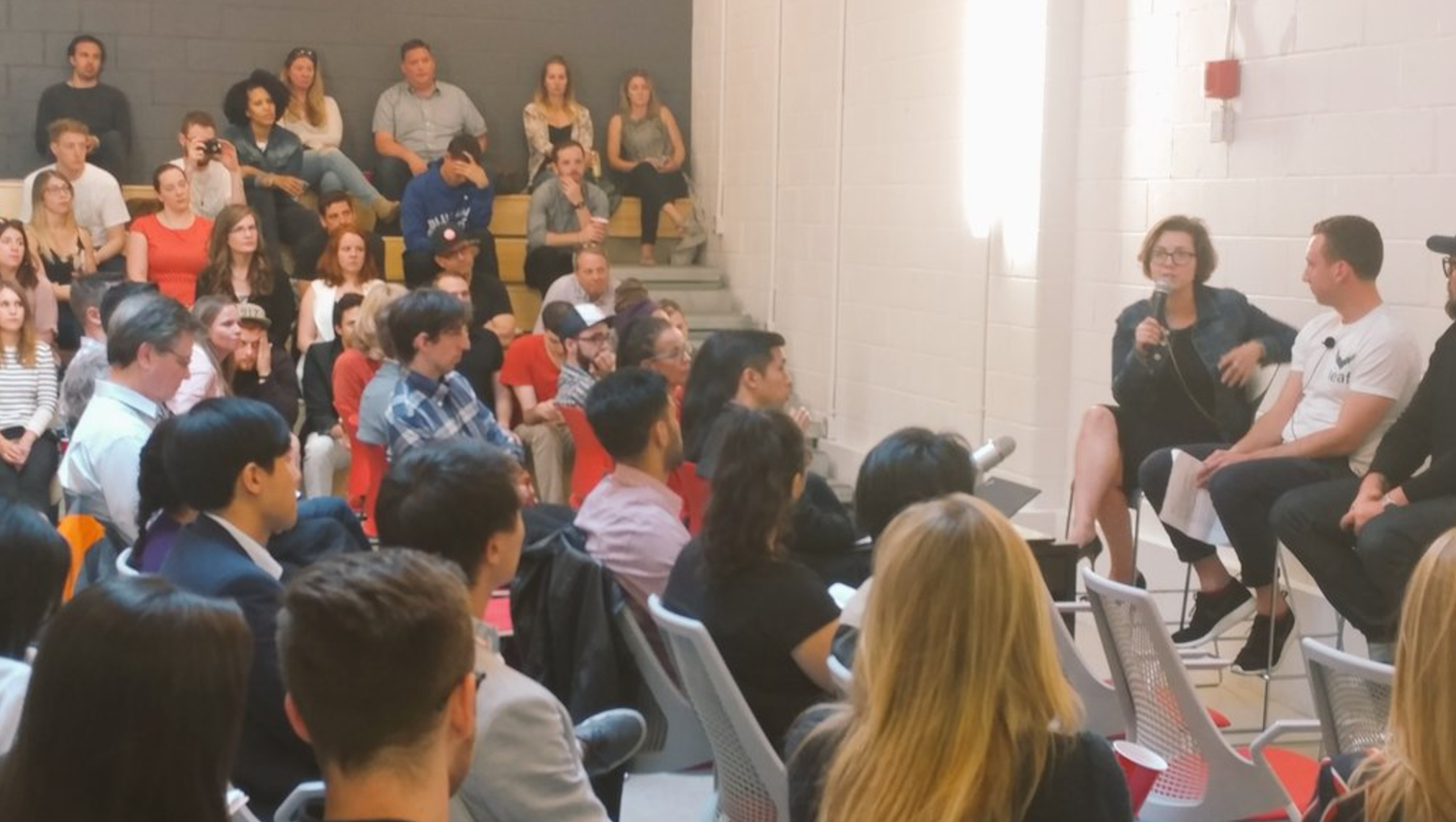 Feat. Mark Noble and Jaime Purvis, Horizons ETFs
Our May meetup featured Mark Noble and Jaime Purvis from Horizons ETFs, the creators of the first cannabis exchange traded fund. We were also joined by David Chellew of iA Securities who offered his analysis of the cannabis industry and publicly-traded companies in the space.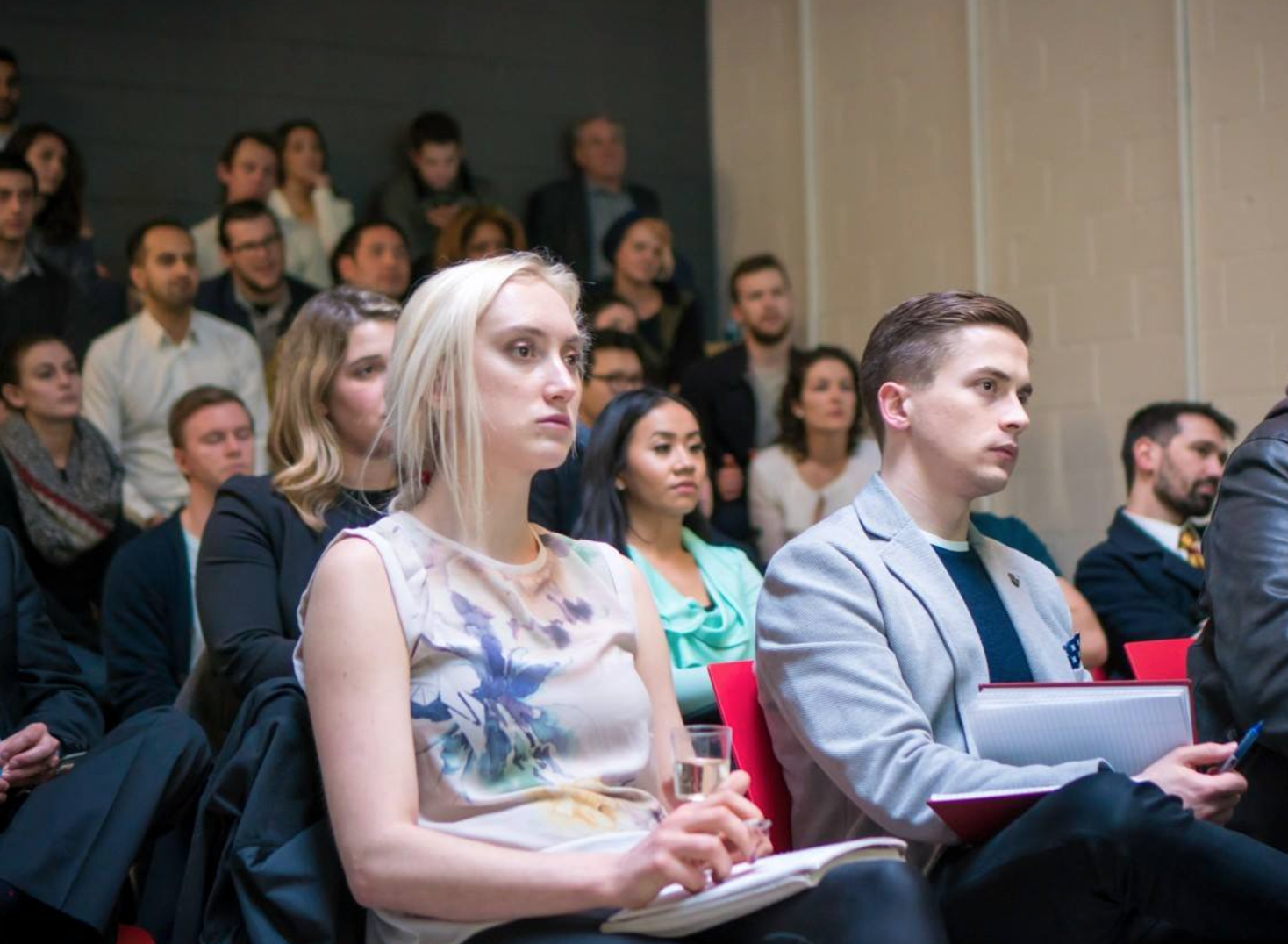 Feat. Antuanette Gomez & D'arci McFadden
Our April meet up featured Antuanette Gomez, cannabis entrepreneur and diversity consultant. Antuanette discussed her experience as an entrepreneur in the space and shared advice for new founders. We then heard from D'arci McFadden, a senior government relations consultant for NATIONAL, who discussed the new Federal cannabis legislation.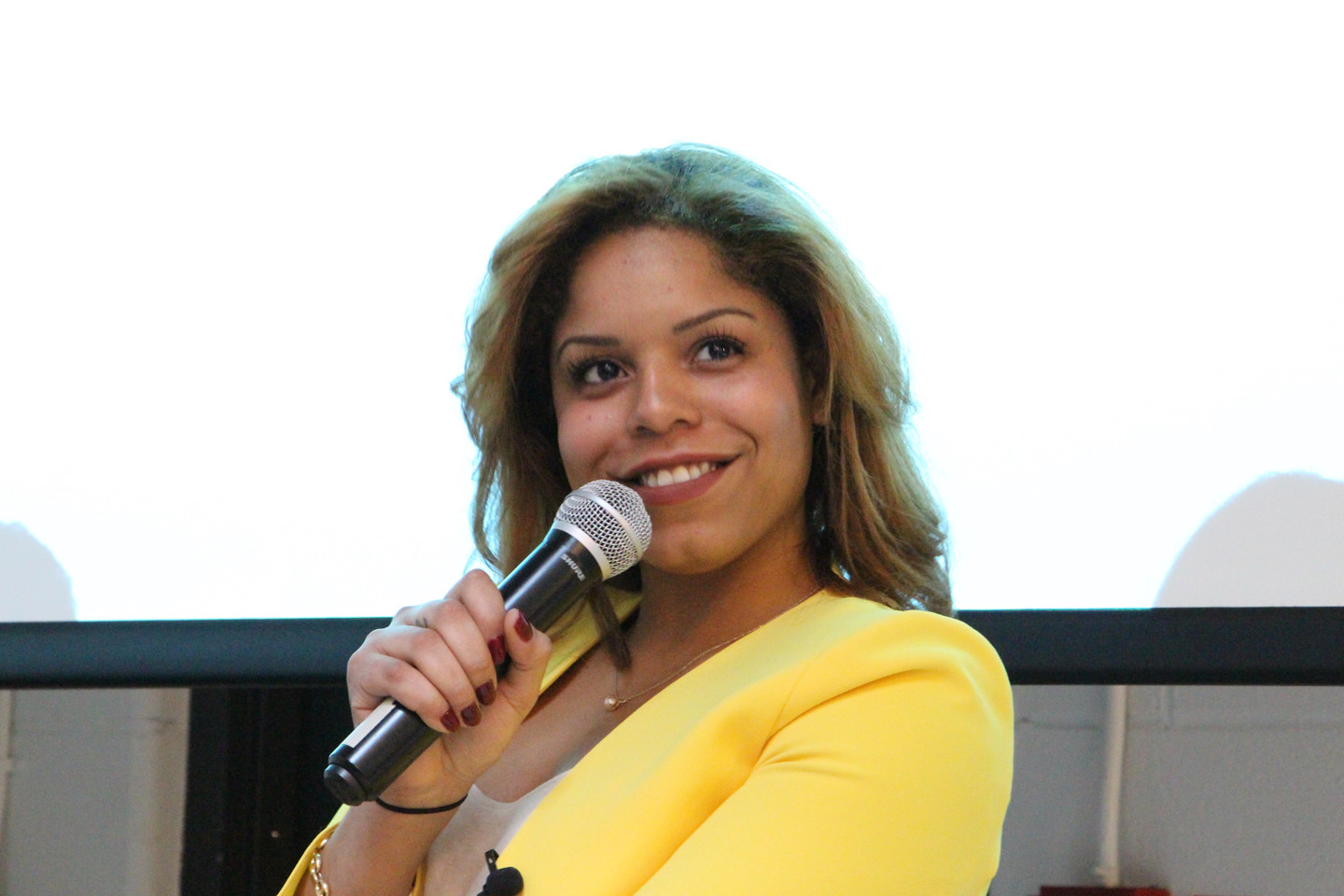 Feat. Michael Lickver, Attorney at Bennett Jones
Our March meetup featured Michael Lickver, an attorney at Bennett Jones and top legal advisor in the cannabis space. Michael discussed regulations around cannabis and his forecasts for future legal issues in the space.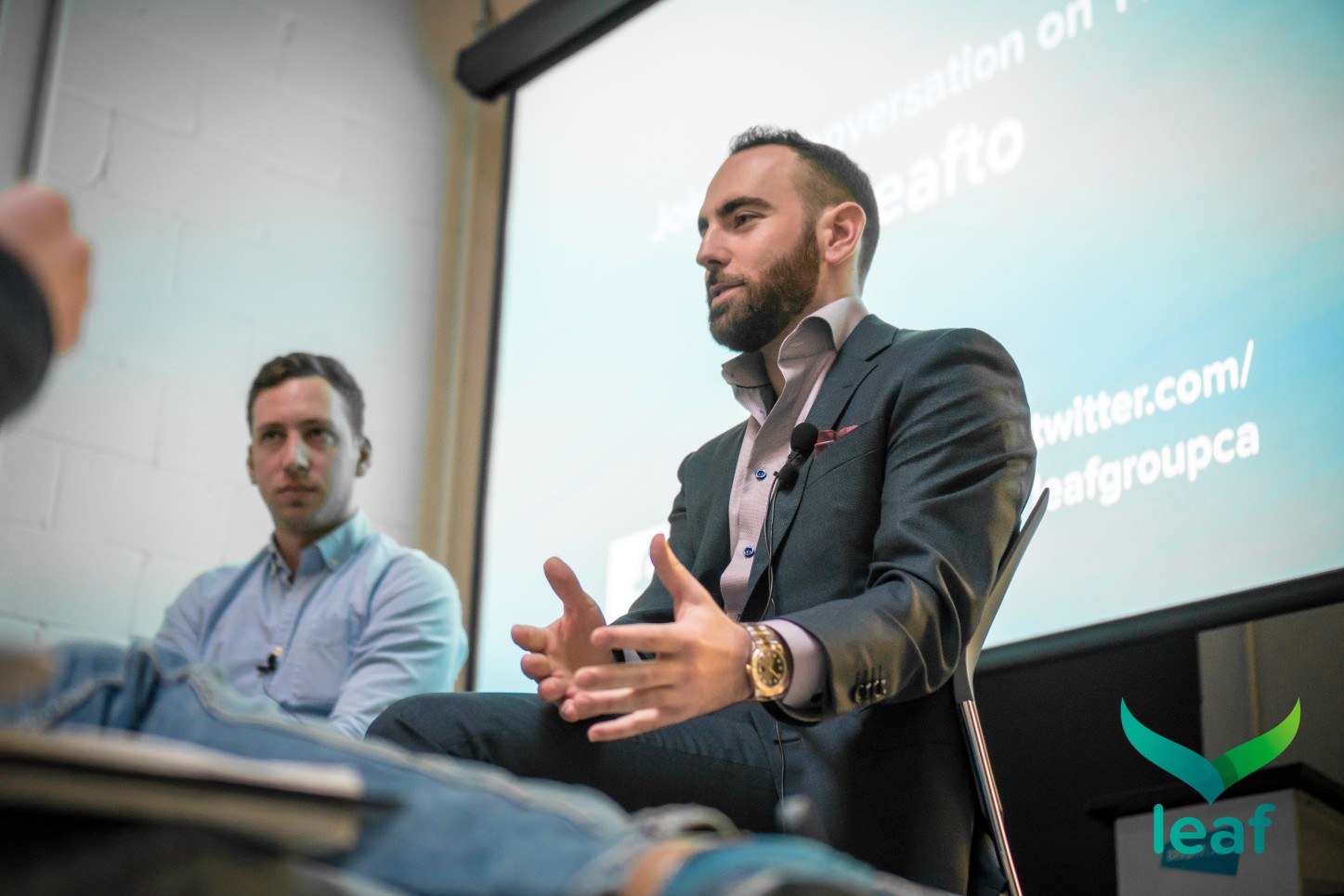 Feat. Alan Gertner, CEO & Co-Founder of Tokyo Smoke
Our February meet up featured Alan Gertner, the CEO and Co-Founder of the leading premium cannabis and lifestyle brand Tokyo Smoke. Alan shared his insights into the branding of cannabis and the evolution of the retail side of the industry.
Feat. Vic Neufeld, CEO of Aphria
Our inaugural event featured Aphria CEO Vic Neufeld. Over 100 attendees took part in an engaging conversation with Vic about the future of marijuana, in particular the important role of the medical market and producers in Canada's industry moving forward.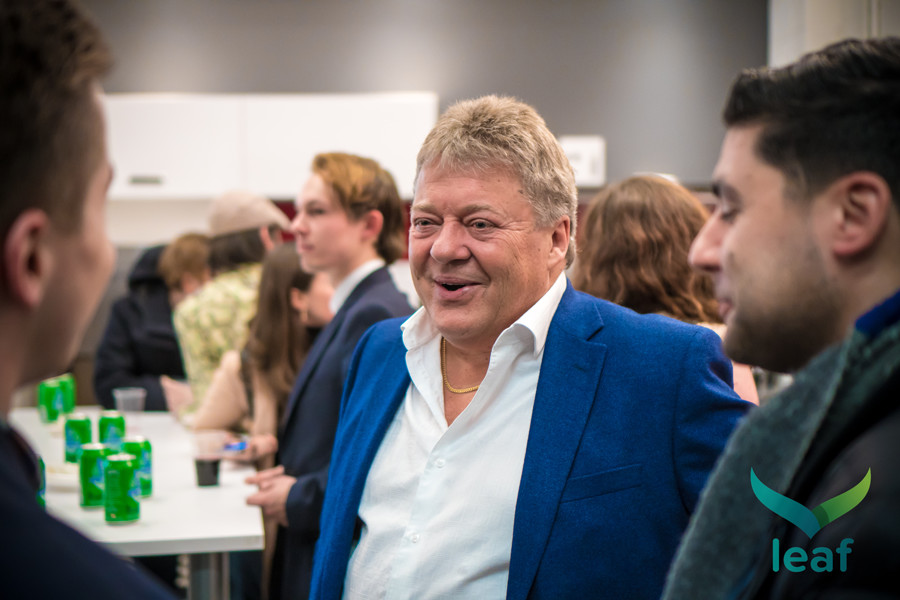 About
Leaf is a community of entrepreneurs, professionals and innovators passionate about Canada's emerging multibillion dollar legal cannabis industry.
Each month we host a fireside chat with a leader in the Canadian cannabis community to explore industry topics from finance to tech to marketing to public policy and more.
Before and after each talk we host an informal drinks and conversation social so you can meet current and future Canadian cannabis professionals. Together, we'll build an ecosystem of entrepreneurs and professionals to help grow this exciting new, and uniquely Canadian, industry.
Sign up to learn about upcoming events, industry developments, and more.